Precious Metals for Custom Jewelry
One signature of fine jewelry is in the quality of its composition, specifically, platinum, gold and silver. When it comes to picking a precious metal for custom jewelry, making a decision can be overwhelming if you're not sure about the differences between the different types of metals.
The metal you choose for your piece will determine the look, wearability, and cost of your new jewelry. Learn all about the different metal options and then speak with one of the design experts at Dominion Jewelers. Our expert designers and jewelers have decades of experience and are ready to help demystify the process of building custom jewelry for you.
Precious Metals
You have probably heard the term "precious metals" before, but do you know what it actually means? Precious metals are naturally occurring minerals that are rare and typically used for fine jewelry and pieces of art. In the industry, "precious metals" usually refers to the most popular metals in jewelry: silver, gold, and platinum.
These metals have high value and are less chemically reactive than other metals, making them more stable, pliable, and resistant to color change. At Dominion Jewelers, we work exclusively with gold and platinum because they the two precious metals best suited to high-quality, custom-made jewelry. Below is a guide to the precious metals we work with at our store in Northern Virginia.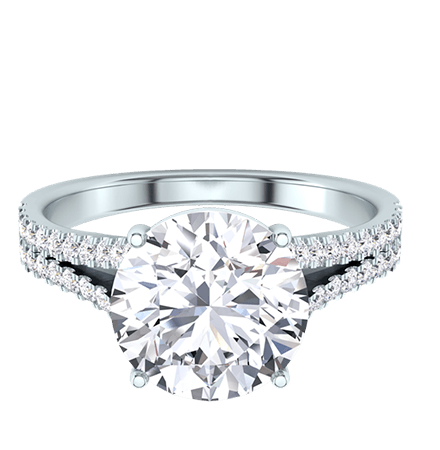 Platinum is known for its high level of durability, as it is the strongest metal used in jewelry making. Most of our platinum jewelry is 95 percent pure platinum combined with 5 percent iridium, palladium, ruthenium or other alloys. The strength platinum offers for jewelry making also requires a skilled artisan. Not all jewelers are properly trained in platinum-smithing. For guaranteed quality in platinum, look for the marks 950 Plat or Plat. To maintain platinum's luster, simply soak it in a mild solution of soap and warm water and gently scrub it with a soft-bristled brush.
Man's lust for gold dates back to Ancient Egypt and was one of the primary reasons the New World was discovered. This warm, rich metal is one of the most versatile of all precious metals and has consistently maintained its value since the earliest recorded history.
Gold does not tarnish and is the most malleable of all metals. The word "gold" evokes an image of deep, warm, yellow gold, but in reality, most yellow gold jewelry is created using an alloy of gold, silver, and copper. As the percentage of natural gold increases in an alloy, so does its malleability.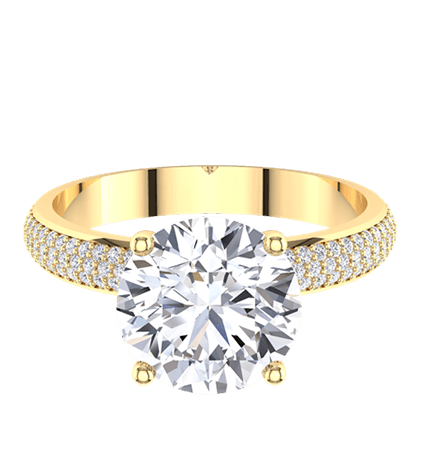 Because of that, most people in the US and Europe tend towards 14K or 18K gold which delivers a nice yellow tone with enough durability to withstand daily wear. Some East Asian cultures traditionally use 20K, 22K, and even 24K gold because it is a social indicator of status and prosperity.
Karatage, noted by a number followed by "k" indicates purity, or how much of the metal in a piece of jewelry is gold. Karatage is expressed in 24ths, making 24k gold 100% gold.
The color of gold is determined by the type of metal alloys included in it, and the percentage of each metal alloy.
Yellow Gold has traditionally been used in all forms of jewelry from pendants and cuffs to wedding bands. Darker gemstones like emeralds, rubies, and garnets all look striking when set in yellow gold. This precious metal makes a stunning addition to your special occasion jewelry but is also tough enough to withstand daily wear.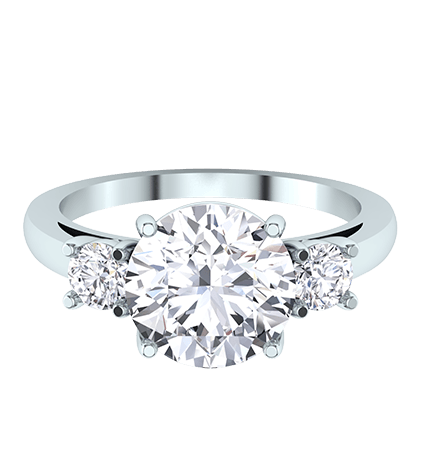 White Gold: For those who love the color of silver but would like a stronger and lower maintenance metal, white gold is an excellent option. All white gold is plated with rhodium, which gives it a bright, striking color.
White gold is an attractive option for a more moderately priced engagement ring and looks beautiful with stones that are both light and dark, and of course, with diamonds as well. A deep blue sapphire makes a perfect addition to a white gold ring or pendant.
Rose gold has been around for more than a century, but has seen a recent resurgence in popularity. Similar to white gold, rose gold is made by adding a small amount of copper to the alloy.
The result is a very soft, sensual pink that makes for fantastic jewelry especially when paired with a diamond or any other starkly contrasting stone (think a deep blue sapphire or a scarlet ruby). It is also frequently used for watches and accessories. Due to its unusual and eye-catching look, rose gold jewelry works especially well for special occasion pieces.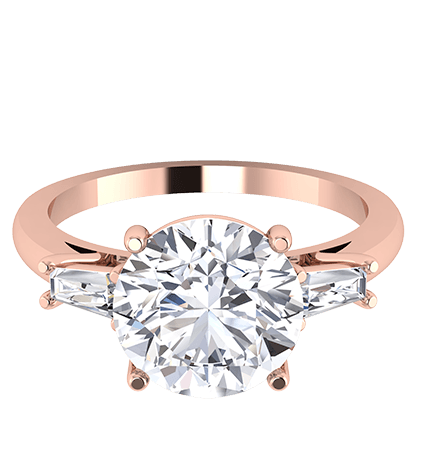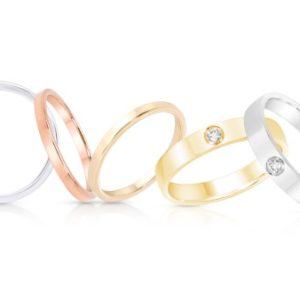 Like gold, platinum has been used since ancient times but because it is so rare, it did not enjoy popularity until the 20th century. Platinum is the mostly highly valued metal in the jewelry industry for a variety of reasons.
Simply speaking, scarcity drives up its price. Its chemical composition is much denser than other metals which yields a more durable, longer-lasting, lower-maintenance metal comparatively. Platinum does not tarnish and is a shiny, silvery-white color.
Over time, platinum jewelry develops what is known in the industry as a "patina." This refers to the gradual conversion of the high-polish shine to a satin-like finish. Daily wear-and-tear becomes a part of the piece's personality as it accompanies the wearer through the years.
While some prefer the high shine finish and will come in periodically to have their jewelry polished, others grow fond of the patina. They become sentimental about what it symbolizes and rarely, if ever, buff it away.
Today, platinum is used for engagement rings and special occasion jewelry, but because it is so strong and low maintenance, it also is fit for everyday wear. As you might have noticed, platinum is absolutely stunning when paired with diamonds. This is the metal to choose when you have a flexible budget or you're after a piece of jewelry that will stay in your family for generations.
Choosing Metals for Custom Pieces
Choosing the right metal for your custom jewelry piece can be an overwhelming process. To narrow it down, ask yourself the questions listed below. Once you have taken stock of these questions, you'll have more clarity on what metal works best for you.
Will this piece be for daily wear or special occasions only?
What colors look best with my personal style and skin tone?
How hard am I on jewelry?
What level of jewelry maintenance works for me?
What budget works best for me?
Will this piece be passed onto future generations?
Authenticity
There are a few ways to test the authenticity of your jewelry. First, a piece of jewelry made with precious metals generally has a stamp in an inconspicuous location that denotes the metal.
Gold will have a number followed by a karat: "14K." Platinum will say "PLAT." Second, precious metals are not magnetic, so if a magnet sticks to it, it is not real. Finally, the best way to check authenticity is by taking it to an appraiser.
At Dominion Jewelers, we work exclusively with the highest quality precious metals. We also have appraisers on staff that can help you determine the quality of your jewelry.
Budget
When determining which metal works for you, budget is a great place to start. If you're on a modest budget, consider using 10K or 14K gold. You can also reduce the cost of your project if you repurpose gemstones from other pieces you own.
If you have a mid-range budget, gold is the way to go. Whether you choose yellow, white, or rose gold is primarily up to your personal taste and desired gemstone combination.
With more flexible budgets, platinum is the strongest, most valuable and arguably the most attractive of the precious metals. For significant pieces such as engagement rings and wedding bands, we highly recommend using platinum not simply because it is the strongest of the precious metals, but also because these sort of pieces tend to stay in families for generations and platinum's makeup has the requisite longevity.
If you're unsure which will work best for you, contact one of our jewelry designers. We can discuss your budget, style, and desired use of the jewelry to find the best metal to suit your needs.
Get Your Custom Piece Designed at Dominion Jewelers
Now that you have a good understanding of all the precious metals available to craft fine jewelry, it's time to design your custom jewelry with Dominion Jewelers.
Whether you have a specific vision or just a vague idea of what you like, our expert design team will guide you through the entire process to design something as unique and beautiful as you. Contact us today to get started on your custom piece.
Image Credit: Shutterstock/STUDIO492
Contact Dominion Jewelers Today!
Our Other Products: